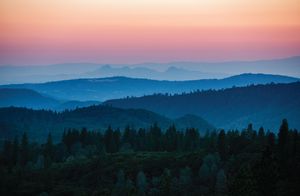 Check out the live album we recorded during the pandemic with Honey of the Heart!!   It's a beautiful sound journey that features three of our original songs, and us accompanying the rest.   
Listen here
We made a remix album!
Our second EP, "Beyond Worlds," was reimagined by 5 electronic music producers to bring new life to these acoustic songs. When we started the journey to create the remix EP we never imagined how fun it would be to experience these songs in totally unexpected forms. Check out the Music tab to hear more. 
Music through Quarantine
There's nothing that compares with a live show. And YET, this pandemic did reveal a few things about the power of community and the way that even virtual gatherings are able to move us so deeply. We've always known that energy can't be contained by walls and buildings, so it makes perfect sense that we can still FEEL you and and you can still FEEL us from miles and miles away.  What a nice reminder, especially during challenging times when we need support more than ever.
The most, the best, the only
"WHISPER WILLOW" - featuring Ayla Nereo
From the new EP BETWEEN WORLDS.
Video by acclaimed director  
Daniel "El Suchi" Garcia
Wonder, marvel and mystery in all that can be revealed by hidden places 
Wonder, marvel and mystery between the in between of everyday places
About us
BrightSide Blue is a duo from Nevada City that combines heart and soul filled vocals with virtuosic guitar-work and live looping to create brilliantly colored musical portraits. Ananda and Lindsay carry a powerful yet sensitive approach to their songwriting and performances, creating a healing sound current that leaves audiences feeling uplifted and inspired. 
Wanna know more? Lookie here.